FOR IMMEDIATE RELEASE
Contact: Alison Bailin | abailin@hmapr.com | 602-957-8881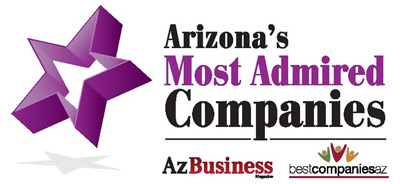 KeatsConnelly, the largest cross-border wealth management firm in North America that specializes in helping Canadians and Americans realize their dreams of a cross-border lifestyle, has been selected by BestCompaniesAZ as one of its winners in the annual Arizona's Most Admired Companies Awards (MAC), which were given out September 7 during a gala dinner at the Arizona Biltmore in Phoenix.
According to the awards committee, honorees were chosen based on its excellence in four key areas: workplace culture, leadership excellence, social responsibility and customer opinion.
"We feel that this honor and our overall success are due to our culture of ethics and looking out for our clients' best interests at all times," said Dale Walters, CPA, PFS, CFP®, Chief Executive Officer at KeatsConnelly. 
About KeatsConnelly
KeatsConnelly is the largest wealth management firm in the United States that specializes in U.S.-Canada cross-border issues. With offices in Arizona and Florida, the firm's focus is to reduce the stress associated with living, investing and working on both sides of the border, while at the same time creating opportunities for very large potential tax savings. The firm's fee-only compensation model enables the company to maintain its philosophy of promoting clients' best interests, at all times, while avoiding any potential conflict of interest with commissions. For more information, please visit www.keatsconnelly.com.