Last Friday, November 9th, several members from the KeatsConnelly Boynton Beach office participated in The Leukemia & Lymphoma Society's Light The Night Walk in West Palm Beach, FL. Fundraising, walking and a bit of fun were had by all.
The two mile walking course followed scenic Flagler Drive in West Palm Beach, starting and finishing at the Meyer Amphitheatre.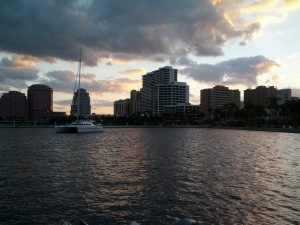 Employees and guests enjoyed a beautiful, warm evening along the intracoastal waterway giving back and getting some exercise.
A few moments were spared for a bit of internet memeing fun (#eastwooding, #planking and #tebowing!)
In all, over $500 was raised to benefit blood cancer research by the KeatsConnelly Florida office! Great job, team!