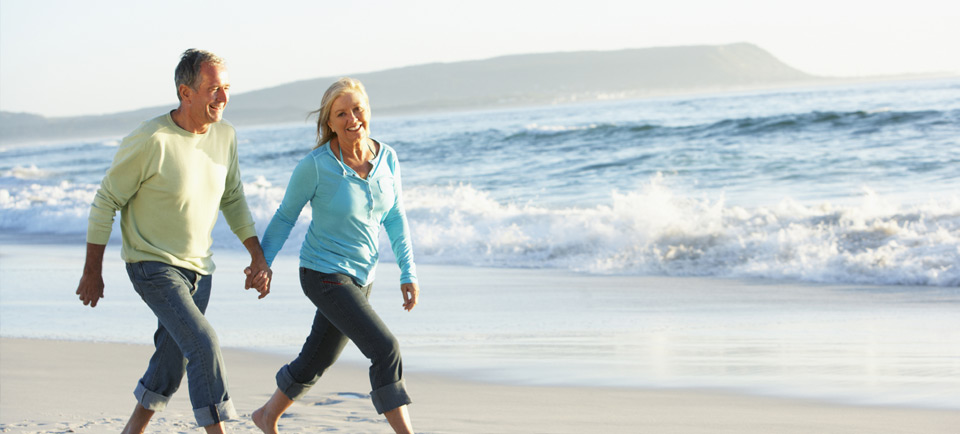 Contributed by Brad L. Reichert, CFA, CFP™, CFC, CLU  As part of the substantial continuing education requirements we are each required to complete for our various professional designations each year, I recently enrolled in a very interesting online/self-study course that examines the various aspects of working with older individuals as investment and financial planning clients.  The course specifically focuses on the field of Gerontology (or how the biological process of aging changes how we view life and the process of living over time).  More importantly, the coursework focuses on how subjective and individualized the aging process is for each person, and how different our own personal visions of our golden years can be. 
When I think of something related to an older person, the pictures that usually pop into my head are those of my parents, both of which are set to turn 70 by the end of this year (referred to in my textbook as the "young-olds" aged 65-74), and my grandmother, who turned 94 this past spring (aka, the "old-old" of the 85-and-over set).  I often envision what they would say about a particular event, political topic, or financial issue, or maybe about how they are spending their days living life.  I would describe my parents to you as laid-back, recently-retired Wisconsin/Arizona "snow-birds" who spend most of their time with their grandsons (my nephews), going to farmers' markets, and being involved in church.  My grandmother, a hard-working farmer's wife of 55 years, has been retired since 1993.  She is a wheelchair-bound widow who spends her days happily winning stuffed animals from playing bingo in the rec room of the retirement home she's lived at for the last 5 years.  To prevent the stuffed animals from piling-up in her apartment, she gives them to her great-grandkids on their birthdays and around the holidays.  It's natural to relate things we see to what we know.  It helps us process things in our own mind's eye so that it all makes sense to us.  I think of my own family members because I know them, and know them well.  Often times, when I meet with people in their same age groups, my first instinct is to assume their lifestyle, opinions, and resources are similar my parents' and grandmother's, but I'm quick to remind myself that this person's situation may be noticeably different than my own family members' and that any preconceived notions about his/her personal situation, goals, attitudes, opinions, and capabilities (physical or otherwise) based simply on age often turn out to be completely wrong. 
Most of us tie the concept of "being old" to our chronological age and certain milestones that are affiliated with it (e.g. being able to qualify for Medicare, Social Security, or a Senior Citizens' discount).  Others tie it to our appearance (e.g. grey hair, crows' feet).  While these are the common yardsticks we often find ourselves using, they aren't always the measure of what and who is considered "old".  Instead, the expressions "you're as young as you feel" and "60 is the new 30" are often times more appropriate, because to most people, age is an entirely subjective thing.  Sure, our driver's license may tell us our chronological age, but more often than not, physical ability and mental acuteness have quite a bit more to do with how people view themselves in the context of their age and the process of aging.  There are 80-year-olds running marathons and 70-year-olds going back to law school.  We should not assume that people over a certain age think of themselves as "old", because most people don't consider their age to be a factor in what they decide to do and how they live their lives.   And while a group of individuals might belong to a certain generation and may have experienced the same events (e.g.  JFK's assassination, Woodstock, the Vietnam War, Watergate), we should not assume they each experienced them all in the same way, or came away with the same opinions/attitudes about what happened.  These factors can drastically shape one's attitude toward life, family, society, politics, and finances. 
So, instead of simply using age, I often look to a person's "social role" in life (i.e. what part that person plays in the lives of others) as the most important factor when establishing a person's financial needs and the planning for his/her short and long-term goals.  For example, a grandparent (who could be age 45 or age 75) might be interested in funding his/her grandkids' education.  Or a recent widow (as young as 25 or as old as 85) who has been left to manage a family and a sizable estate on her own might be interested in getting assistance with day-to-day money management.  Or it could be a business owner looking to pass on ownership of his/her business to the next generation.  This could be a young entrepreneur of 30, who started an internet company at the age of 19, or a man in his 70's who grew the business from the ground up 40 years ago.  Regardless of a person's age, the main issue is that there's a problem that needs solving and a need that has to be met.  Connecting the solution with the need is much more important than just planning according to age.  It certainly makes the process much more efficient and enjoyable for everyone involved.
As the expression goes, you can't judge a book by its cover, and I for one would rather just open it up and start turning a few pages.