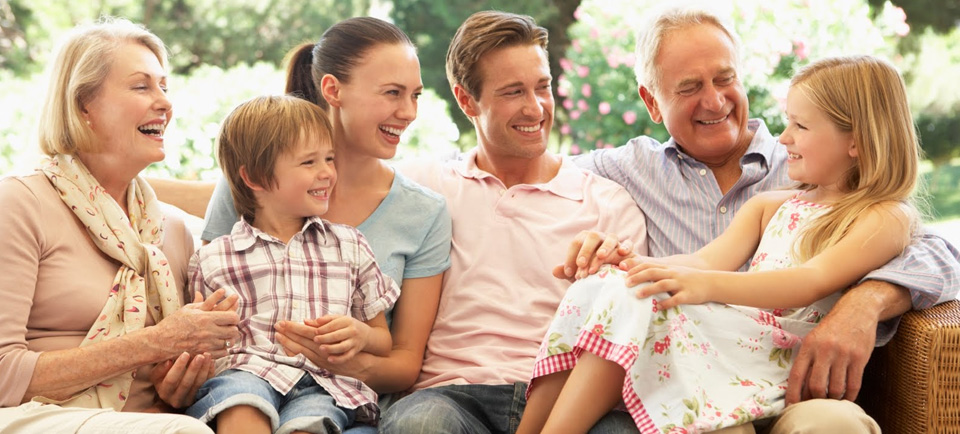 Contributed by Renee Bellefeuille, RP® I'm sure by now most of people have heard or used the term "sandwich generation".  This term was officially added to the Merriam-Webster dictionary in 2006.  The sandwich generation refers to a generation of people who care for their aging parents while supporting their own children.  The term was coined in 1981 by a social worker Dorothy Miller, and originally used to describe women in their 30s and 40s "sandwiched" between their young children, mates, employers and aging parents.  While the term still refers to this demanding juggling act, the demographics have changed a bit. The children are grown up, the parents are living longer and the experience is felt by both women and men, who are in their 50s and beyond.
According to the Pew Research Center, just over 1 out of every 10 Americans aged 40 to 60 is both raising a child and caring for a parent, in addition between 7 to 10 million adults care for their aging parents from a long distance.  The US Census Bureau statistics indicate that the number of older Americans (age 65 or older) will double by the year 2030, to over 70 million.
Since I do not have children I am not really a member of the sandwich generation, however I do have a family (husband and two dogs), work full time , an 83 year old mother who lives back East and a 77 year old mother-in-law who lives about 20 miles from my home. (I jokingly refer to this as being a half of sandwich!) Several of my friends and co-workers are true members of the sandwich generation, so I am familiar with the demands placed on them for their time, energy and resources.   There are so many dynamics to this relationship – where the parent will live, how much will each child do, what financial help will be provided.  The list is endless. 
As a planner, I am always looking for ways to be proactive before difficult situations arise.   In researching this topic, I found some useful tips that I would like to share, they are:
Avoid surprises.   To do this talk with your parents about how they are doing financially.  Discuss what plans they may have already made should they become ill or incapacitated.  Do they have long-term care insurance? First conversations may be awkward.
Get the power. By this I mean making sure you have the legal authority to act on your parents' behalf if needed.  A durable power of attorney authorizes someone to sign checks, pay bills and make financial decisions for someone else.  A healthcare power of attorney authorizes someone to make medical decisions for someone else, and a living will outlines wishes for life-sustaining medical care if needed.
Take care of yourself.  Make sure that you are still saving for your own retirement even though you may be helping out financially.  You don't want to put your own children in the same position in the years to come.
Know where to look for help.   There are many services available that can provide direction and assistance.  The website www.eldercare.gov is sponsored by the US Administration on Aging and it links you to the Agency on Aging closest to your parents' home, which then directs you to a host of local senior services.    The website www.benefitscheckup.org  (sponsored by the National Council on Aging) helps you to find out which federal, state and local benefits your parents may qualify for.
Get help.  Consider working with a Geriatric Care Manager.  These professionals can access your parents' medical needs and finances and then identity programs and services that meet those needs.
Whatever the situation is – being informed and prepared always ensures that the situation will be less stressful.