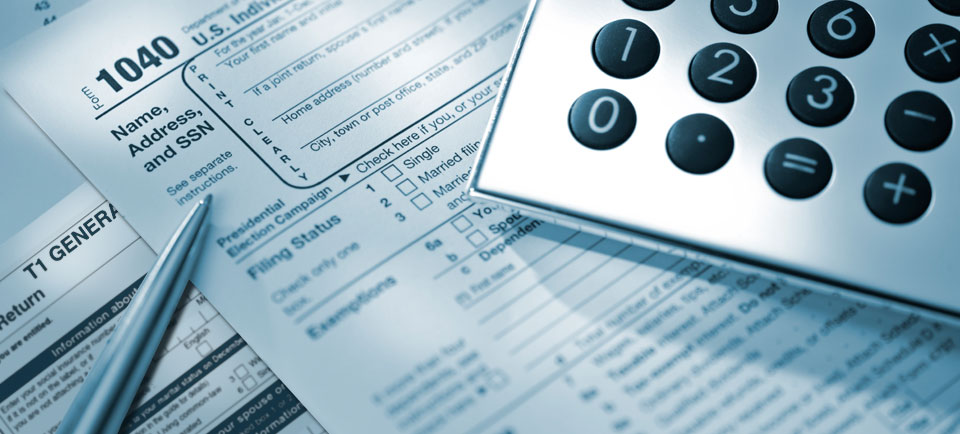 Contributed by Brad Reichert, CFA, CFP, CHC, CLU  With spring officially upon us and tax season in full swing, our Tax team has been working diligently to prepare our client tax returns accurately and completely, to meet the fast-approaching filing deadlines set by the US Internal Revenue Service and the Canada Revenue Agency.  This annual ritual entails not only ensuring that all available deductions are taken and all available credits applied, but that all income is disclosed and fully reported to the proper taxing authority.  While the term "income" has been interpreted in many different ways over the years, it is widely accepted that receipt of anything that leaves you economically better off than you were before you received it is considered income, and is likely reportable as such. And while there are all sorts of helpful credits and offsets available to reduce or even eliminate the net amount of taxes due on this income, the IRS still requires that it be reported as being received. 
Sometimes deductions and credits alone are enough to offset the income and save you the tax.  Other times, depending on the source of the income, you may just have to pull out the old checkbook, pay the tax and call it a day.  Regardless of the net effect, if you have income, "Uncle Sam" really prefers and encourages you to do the right thing and report it up-front voluntarily rather than having to penalize you with interest and fines when he finds out about it later.  Knowing what income you're required to report right from the start will surely make you both much happier in the end.
Naturally, the CRA has a similar philosophy when it comes to what is reportable as taxable income, but to keep this post from turning into a term paper, I'll stick to the US tax code for today.  Here are three sources of income that are generally considered taxable income to US taxpayers:
Winnings from Gambling and Sports Betting.  While casino-style gaming and sports betting are still very much illegal in most jurisdictions across the US, one could say it is easily the country's #1 pastime.  With billions of dollars in bets being placed "under the table" on events like the Super Bowl and the NCAA "March Madness" college basketball tournament, it's highly unlikely that bookies (or the guy who handles the office pool at work) are very concerned with sending you a Form W-2G to report your winnings at the end of the year.  Nevertheless, the IRS considers gambling winnings—all gambling winnings—to be reportable as taxable income.  According to IRS Publication 525 (2013), gambling income includes, but is not limited to, winnings from lotteries, raffles, horse races, and casinos. This includes not only cash winnings but also the fair market value of prizes such as cars and trips. Don't worry though, if your March Madness bracket selections panned-out as poorly as everyone else's did this year, your gambling losses can be taken as an itemized deduction, but only up to the amount of your gambling winnings.  So if you won $4,000 from gambling over the year, the most you could potentially deduct in gambling losses would be $4,000, and nothing more.  Unfortunately, if you're particularly unlucky and your losses exceed your winnings, your losses cannot be used to offset any other type of income, and cannot be carried-forward to the next year.  This means that if at the end of the year you have won more money betting on horse racing than you have lost, your excess winnings will "saddle" you with taxable income and you'll have to "pony-up" the tax.
Credit Card Cash Back.  More and more credit cards these days are offering cash back on purchases you make with your card.  Credit card issuers currently offer cash back rates ranging from a flat 1% on everything, all the way up to 20% or more on certain purchases, just for using their card versus another.  This cash is most often given to you as a statement credit to reduce your outstanding balance, sent to your bank account as a direct deposit, or mailed to you as a paper check. This cash back rebate is generally not considered taxable income by the IRS and typically does not need to be reported as such.  Instead, the cash back is considered a discount in the price (or a reduction in cost basis) of the product or service you purchased with your card.  This adjustment is required because a portion of the purchase price is effectively "returned" to you by the credit card issuer.  The same goes for airline mileage cards.  If accumulated points or miles are used to reduce or completely pay for the cost of an airline ticket, the redeemed value will be considered a reduction in the cost basis of the ticket and would therefore reduce the amount that can be potentially written-off if the purchase is made for business or an otherwise deductible purpose.  This is particularly important for business owners who use a cash back or airline mileage card for their deductible business-related expenses.  Proof once again that there's no such thing as a "free ride."
Selling Your Antiques or Collectibles.  If you've ever had a stack of vintage baseball or hockey cards sitting in a shoebox in the closet or a collection of Beanie Babies collecting dust on a shelf somewhere, there's a good chance you've given some thought to selling them at some point.  After all, money in the hand is always a good thing, especially if your appreciation for these collectibles has waned over the years.  Most depreciable items you'd sell on eBay or at a garage sale would be sold at a loss.  Unfortunately, this kind of loss cannot be deducted for tax purposes.  But some collectibles, especially artwork and items containing jewels and/or precious metals, can often be sold at a substantial profit.  And like most things you sell for a profit, the gain on the sale will be considered taxable income.  To determine the taxable gain from the sale of your item, take the item's final sale price, and subtract the total price you paid to buy it.  Next, subtract from that amount any costs you incurred to manage and maintain the item while you owned it, and any costs to appraise your item's value before you sold it.  Finally, subtract from that amount any commissions or fees you paid to sell your item, and the amount left over will be considered your gain on the sale.  Many people make their living buying and selling antiques and collectibles.  It takes a keen eye for detail, a lot of experience, and an excellent financial record-keeping system to do it successfully, but it's true what they say, "One person's trash is another person's treasure." Who says watching "Antiques Roadshow" can't be a learning experience?