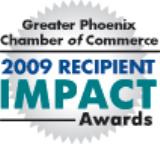 ---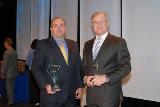 Dale Walters and Bob Keats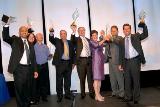 Impact Award Recipients
KeatsConnelly has been awarded the Greater Phoenix Chamber of Commerce's Impact Award for Company Culture.
With help from their "Employee Experience Committee," KeatsConnelly assist its employees from across the globe in creating a work/life balance. Benefits include flex time, telecommuting, health benefits and tuition assistance.
"From life coaching to self defense and CPR training, we try to continually offer our staff a chance to grow both personally and professionally," said Dale Walters, CPA, PFS, CFP®, chief executive officer for KeatsConnelly.
The Impact Award program honors businesses that have made a difference through community involvement, innovation, response to adversity and company culture. A luncheon event to celebrate KeatsConnelly as well as the nine other honorees – Advantage Urgent Care, Integrity Tree Service, O'Neil Printing, Orchard Medical Consulting, Sitewire Marketspace Solutions, Telesphere, Tri-Light Builders, Western National Bank and World Egg Bank – was held on May 20 at the Arizona Biltmore Resort & Spa.