---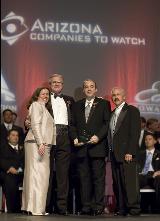 Bob Keats and Dale Walters accepting award.
---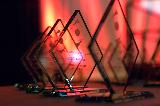 Companies to Watch Awards
The 2007 Arizona Companies to Watch program provides a glimpse of the state's entrepreneurial engine at work.  The 50 companies selected this year have generated $1.6 billion in revenue over the past five years.
Representing 14 industries in 10 cities, this year's awardees serve as a mere sampling of the job creation and revenue generation of all section-stage companies in the state.  With an estimated 20,000 companies in Arizona, the statewide effecto of second stage companies seres as a worthy reminder of their importance to the regions economy.